From exploring the nature of creativity to turning a building into an instrument, a unique collaboration between EPFL's Digital and Cognitive Musicology Lab (DCML) and celebrated jazz pianist Michael Wollny aims to push the boundaries of music theory.
During an animated discussion of Wollny's artistic residency in the office of DCML head Martin Rohrmeier, it is easy to forget whether the topic of discussion is art or science, but maybe there are fewer differences than we think. For both Rohrmeier and Wollny, their process – whether working on a research project or a jazz composition – starts with creative inspiration followed by problem-solving and mechanical busywork. Along the way, there are unforeseen events and 'mistakes'…which nevertheless usually turn out to be very useful.
"After a while, you think that a certain path isn't exciting enough to pursue, but this is dangerous because sometimes, you need to stay on an unexciting path to discover the unexpected," says Wollny. "Other times, I can feel when it's time to move on. But even then, the idea is not garbage; in fact, I think most of my pieces I created from the 'garbage' of other projects."
As a scientist, Rohrmeier agrees. "I think a great metaphor can be found in nature: the compost in the garden or the fallen tree in the forest eventually decompose to become new fertile ground. You may hear the tree fall, but not the grass grow; most progress does not come with a bang."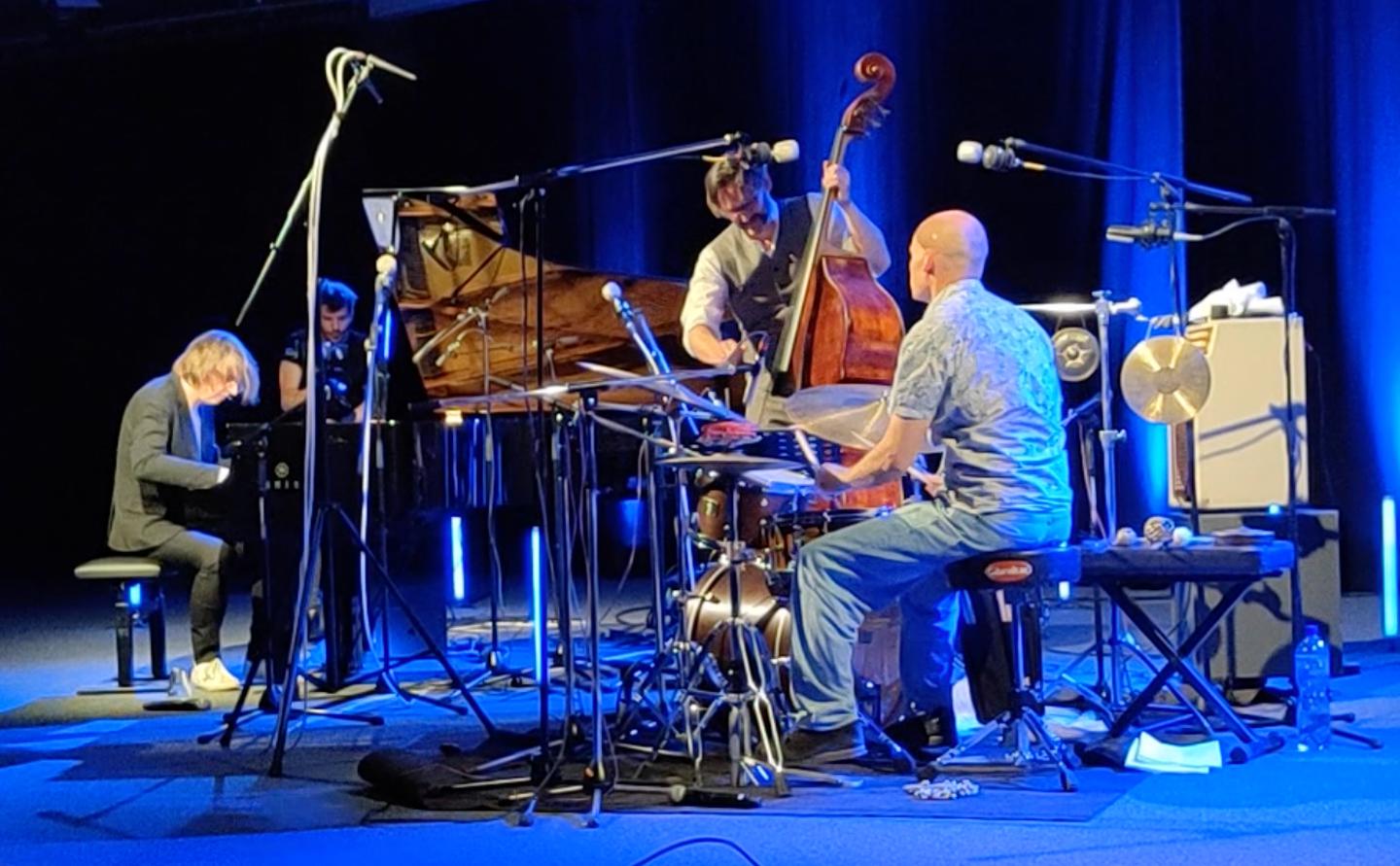 "Creativity comes when you have constraints"
The opportunity to examine notions of creativity and intuition and their relation to scientific research was among Wollny's motivations for accepting the DCML's invitation as part of the CDH Artist-in-Residence program. As a jazz artist known for his curiosity and imagination, Wollny, who is also a professor at the Hochschule für Musik und Theater Leipzig, hopes that studying music theory with Rohrmeier will create fertile ground for improvisational creativity.
"Many musicians consciously avoid looking too closely at their work, but it's important to push against boundaries," he says. "As an improvising musician, being in this space where I don't know what is going to happen next is sacred, because usually we have a program or an agenda. Paradoxically, looking at things more closely makes me free in the moment to not expect anything."
Freedom and creativity often come when you have constraints; for example, if you restrict yourself to composing a piece using only four notes, that's when you get ideas," Rohrmeier adds.